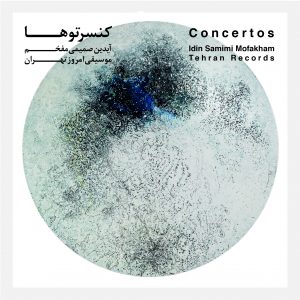 In Collaboration with Tehran Records,
The debut CD of Iranian composer Idin Samimi Mofakham (b. 1982, Tehran) , this album contains live recordings of three concerti. The composer's style exhibits his passion for authenticity, his drive from melodic formations of Persian music, and his soul searching in Eastern European contemporary music.
The three presented works are concerto for solo horn "Rajaz", a piano concerto "Holography", and a concerto for chamber ensemble "Ludus Consonous". These are live recordings of different settings and ensembles, and have taken minimum amount of sound processing. Together they form a triptych pallet, combining a radiant world of sounds and sonority.
---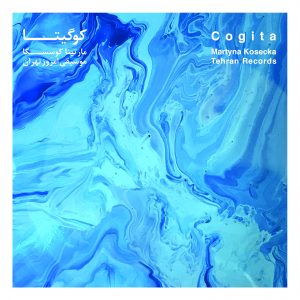 In Collaboration with Tehran Records,
The debut CD of Polish-Iranian composer and conductor Martyna Kosecka (b. 1989, Gdynia, Poland) exhibits her continuous searching for unheard combination of sounds.
She uses a great variety of styles and techniques in her works: from clearly atonal music to compositions connected with post-spectralism and neo-sonorism. Recently her main goal is searching for new exceptional sound fields in music with help of electronic processing of acoustic instruments.
The album exhibits the artist's chamber music in live recordings from various concerts and performers.
---
NOISYnightELECTROACOUSTIC is an international project started by Martyna Kosecka and Idin Samimi Mofakham, focused on electronic experiments based on usage of different patches (MaxMSP and PureData) connected to such instruments as pianos, electronic toys for children. First attempts to the project started during experimental nights in Armenia, but the first official event took place in February 2014 in Tehran, Iran. NOISYnightELECTROACOUSTIC Sets I & II are a live recording of the first official electroacoustic music concert held in Iran after the islamic revolution that took place in 1979. This time, with accompany of jazz pianist ArinMelikian, it is a specific crossover of jazz based musical thinking with modern quasi avant-guarde experiments of the others strictly contemporary music composers. Published by AUDIOMAT , 2014, Poland
---
Thanks to dear Mohammad-reza Govahi and Raffaele Pezzella a fragment from LAJEVARD (an electronic set for theater by SPECTRO DUO) is going to be released in a compilation on an Italian label Unexplained Sounds Group alongside with other artists from Iran. for more information follow the link below : Iran experimental underground 016 survey by Unexplained Sounds Group Music is imprinted into Persian culture pre-dating Islam by more than 1400 years. By the time of its arrival in Iran in the 7th century, Persians had already developed the core of the theoretical framework of music of Middle Eastern origin still valid to this day. The 12th Century represented a point of departure as Sufism penetrated Persian culture and poetry became intertwined with music. By surveying avant-garde music in Iran, Unexplained Sounds Group has made their first incursion outside "western culture" into a highly fertile ground. Not surprisingly, this journey has been handsomely rewarded. The sample consists of 19 tracks of high quality where we found a wide range of unique voices and compositional styles resulting in a mature body of work. Upon listening to these remarkable artists you are left wondering if there is a better cultural fit than Iran for experimental music to develop outside the west. Review by Elias Vivas.  Published by Unexplained Sounds Group , 2016. Italy
---